Important look at how to promote limnal thinking. I think it builds an elastic kind of mind that doesn't discount or worse undermine "other" ideas.
Jon Udell
My short 2009 review1 of Stewart Brand's Whole Earth Discipline includes this Kevin Kelly quote that continues to resonate for me:
Kevin Kelly calls the book "a short course on how to change your mind intelligently" — in this case, about cities, nuclear power, and genetic and planetary engineering. These are all things that Steward Brand once regarded with suspicion but now sees as crucial tools for a sustainable world.
In Changeable minds I wrote about a touchstone question that I now sometimes ask people:
What's something you believed deeply, for a long time, and then changed your mind about?
It's a hard question for any of us to answer, but as Dave Gray and Wael Ghonim have recently reminded me, it matters more and more that we try. Here's a useful picture I grabbed from Gray's screencast on what he calls liminal thinking: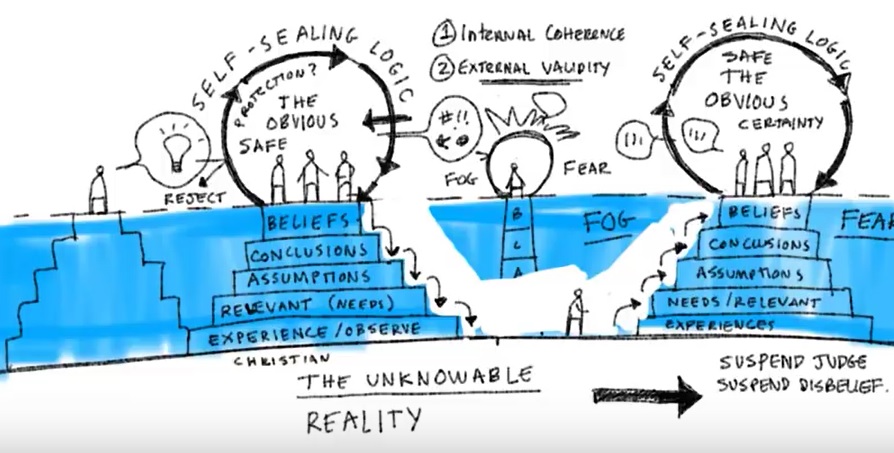 The idea is that…
View original post 544 more words